From the beginning of the interview process with the president and director and till the end of the Summer session, Hoyah gave me amazingly pleasant and unforgettable experiences, which fully encourages me to continue working in academia and strive for excellence in all of my teaching endeavors.
Prior to the Summer session, I was fortunate enough to be involved in redesigning the curriculum and developing exclusive teaching materials for the upcoming session including new SAT problem sets successfully analyzing and integrating current and future trends of SAT tests. During the entire session, I fully enjoyed my times at Hoyah actively interacting with successful and bright fellow teachers in and outside of Hoyah and extremely helpful and friendly staff who always gave me appreciative and supportive comments.
Hoyah has provided me with such an energetic and interactive teaching and learning environment aligned with freedom and flexibility of teaching, which helped to strengthen teacher-students motivation and engagement in the classroom. Along with Hoyah's constructive and active educational environment and its full access to high quality students and teachers, my Summer session successfully facilitated students' learning and academic development. The integral parts of teaching for me were to find the best fit teaching approach for my excellent students and to see their both academic and personal growth and to take advantage of various teaching opportunities at Hoyah, all of which worked out so well.
All of these factors that I encountered during Summer have contributed to making Hoyah stand out more than a decade from highly competitive hakwon industry in Korea. I feel so privileged to be part of Hoyah community, and I am looking forward to coming back to teach further.
<![if !vml]> <![endif]>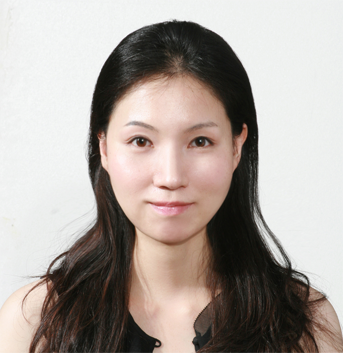 Kensey Yoon
- Columbia U. 석사 (Financial Engineering)
- Brandeis U. 학사 (Economics) 
---



To an aspiring professor like myself, Hoyah was a great opportunity and a refreshing challenge. I wanted a teaching experience that was different from all the years of private tutoring I had done, and Hoyah proved to be the perfect place for such an experience. Hoyah provided both flexibility and abundant resources, both important factors for a satisfying teaching experience.
The staff and the directors at Hoyah made sure that I had access to the best teaching resources, from books published by Hoyah, to appropriate exercises for specific sections of SSAT, to the most supportive TAs. They worked with me while I was still in the States to ensure that my teaching schedule most befitted my personality as a morning person and my schedule while in Korea, allowing me to perform my best in the classes I taught.
Throughout the duration of the first set of classes, individual meetings with the CEO and phone calls with directors and staff made sure that I had constant feedback from the students and the parents, allowing me to adapt my style and lesson speed to the students' needs. More than anything, I was impressed by the size and the quality of the students, regardless of their age. All students, from the sixth graders to students preparing for AP tests, were passionate and driven, and I believe that this enhanced both the class dynamic and their improvement in the classes.
Most importantly, the teaching experience confirmed my aspirations; I'll always remember Hoyah as the first step toward my future career.
<![if !vml]> <![endif]>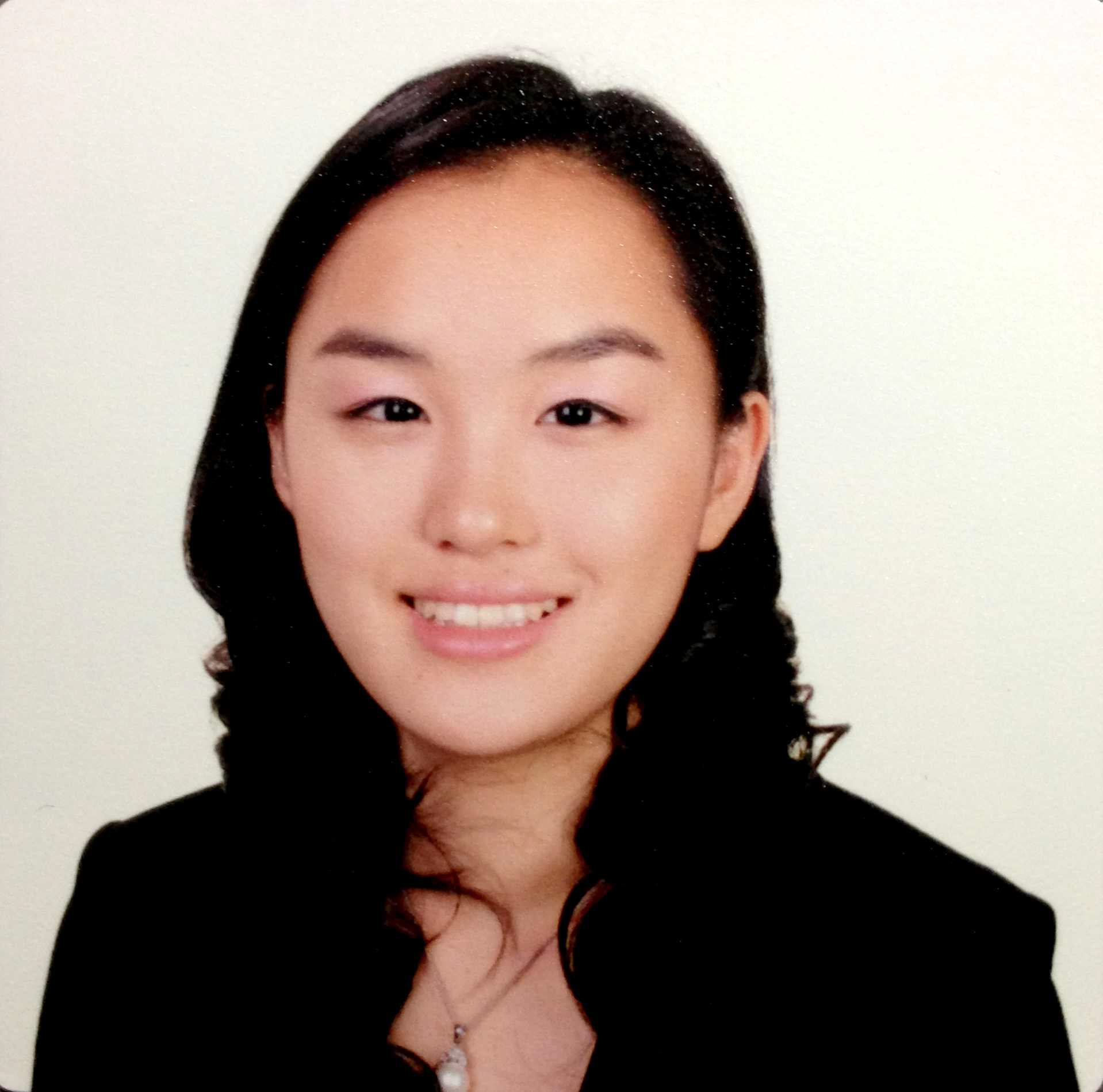 Ha Kyung Kwon
- Princeton U.(박사과정)
- Princeton U.학사 
---


Before I came to Hoyah, I had already had quite a bit of experience of teaching SAT. I was used to the strict hakwon system where teachers and students are closely monitored, and that was my expectation of Hoyah as well. So when I heard that I could design my own syllabus and lesson plan for my classes, I was pleasantly surprised. The fact that teachers can freely plan their lessons was a great freedom for me. I would not have greatly enjoyed following a strict direction on how to structure my class. The fact that I had full control over my classes gave me more motivation to pay even closer attention to the way I designed and approached my classes.
<![if !supportEmptyParas]> <![endif]> What I have enjoyed the most and am truly grateful for is the full support that I had from the staff members of Hoyah. The TAs were wonderful in providing me with assistance that I need in my classes. The front desk was amazing in processing miscellaneous paperwork that I needed to complete in order to start working with Hoyah. My suggestions and thoughts were heard with careful attention, and I am truly thankful for the supportive environment in which I taught.
<![if !supportEmptyParas]> <![endif]> Another aspect that I enjoyed very much is the wonderful students I was able to work with over the summer. I have taught different classes such as SAT, TOEFL, and Novel Reading, and the students I met in these classes were all extremely bright, intelligent, and a pleasure to teach. No matter how tired I was, the moment I stepped into my class I was able to put on a big smile on my face and greet them delightedly. The jokes and chats I had with my students will always remain in my mind, and I am grateful for the amazing opportunity I had to interact with such remarkable students of Hoyah.
<![if !vml]> <![endif]>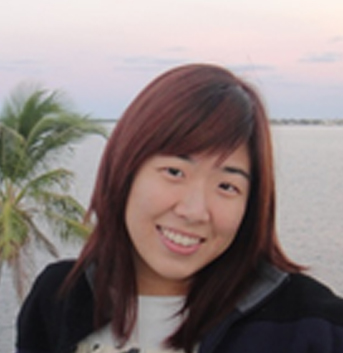 Jamie Kim
Columbia U. Ph.D. Candidate
Penn. St. U. M.A.
Washington and Lee U. B.A,
---

I found out about Hoyah through a college friend who was working there before heading off to law school. The way he bonded   with his fellow teachers outside of work immediately drew me in. Something was different about these Hoyah teachers, and I wasn`t   able to pinpoint it. Then it all made sense when I joined Hoyah.

For anyone thinking about working abroad, it is crucial to understand that visiting and living in a foreign country are vastly different. Visiting Korea is fun. Working in Korea is, without a doubt, challenging. However, I can wholeheartedly say that working at Hoyah  made the experience easier.

Two things about Hoyah stand out to me the most. One is that there was surprisingly no need for class management. My Hoyah   students were eager to do well, and they respected others in creating a supportive environment for learning. The other is that Hoyah has exceptional teaching assistants. One particular TA, a University of Chicago student, was so great at critiquing essays that I   enjoyed him first read through my students' essays before I read them, in order to provide comprehensive feedback for my students.  Hoyah draws in great people--skilled teachers/TAs and talented students.
My first Hoyah company dinner experience was a surprise-- dinner was preceded by a prayer. Hoyah has always been fueled by  prayers every day. As a part of Hoyah, I was intentional in praying over my class every morning as I stood in front of my students.

As we journey through life together, Hoyah becomes a home away from home for its teachers. I've introduced good personal friends to Hoyah for work. I will always be thankful for crossing paths with Hoyah`s staff, students, and especially teachers.




Diana Kim
Harvard University M.A
Emory University B.A


---

I wasn't sure what to expect when I accepted a position to teach SAT at Hoyah for the summer, as I had never set foot on the Korean peninsula before and had little to no understanding of the hagwon culture, but my Korean friends seemed excited for me as they described the attractions of Seoul and helped me find a suitable goshitel in Bundang. Their excitement was contagious, and their eager anticipation rubbed off on me, carrying me all the way through my flight to Korea and into my first day of training. I was lucky enough to spend most of the session teaching SAT Writing to a number of great kids who made the many hours spent preparing, emoting, instructing, and reviewing rewarding. My fellow teachers also provided a great community for dealing with the challenges of the job, figuring out how Korea worked, joking around during breaks, and even clarifying obscure grammar rules that students were puzzling over. Even with all they had on their plates, a few administrators made sure that teachers' needs were heard and met, if possible. I was also struck by the fact that the Academic Director took time to see how teachers were doing in their lives outside the academy as well. My impression of a summer session at a hagwon is that things are always in flux, which meant that, although things constantly changed from week to week, I was also able to have a number of varied experiences. Over the eleven weeks, I taught students from elementary school to high school in a number of different subjects, worked on the administrative side with the Academic Director, and taught classes in the Bundang branch. All of these experiences helped to shape my goals and expectations for my post-Hoyah career. Working as a teacher at Hoyah somewhat ironically taught me many lessons, and I believe my time at Hoyah this summer was more instructive than it would have been anywhere else.




Cameron Lee
Brown U.
B.A. History

---
I had originally heard of Hoyah through friends who had previously taught at Hoyah's summer and winter programs. My friends had always spoken highly of their time there as teachers. I must say that after spending a summer at Hoyah, I wholeheartedly agree with my friends and have gained so much from this experience. I went to Korea expecting an ordinary, temporary teaching job and a chance to explore parts of Korea that I hadn't seen as a child. Although exploring Korea was very exciting, some of the most exciting and rewarding moments came from my daily routine at Hoyah. Never have I been so challenged and yet so satisfied at the end of each day in all my previous work experiences. The work requires dedication and is often unpredictable, but Hoyah provides a great network of support in its administration and the other incredible teachers that it hires. I will always remember the great friendships that I made with fellow teachers, as well as the indispensable lessons that I learned about myself in the classroom. I highly recommend anyone who has considered teaching in Korea to take this incredible opportunity and become part of the Hoyah family.




Paul Park
Amherst College
B.A. Psychology

---
January 25, 2006
Dear Hoyah Community,
Working at Hoyah Language Academy was a great pleasure.
I taught SAT Verbal (now called Critical Reading), Math and Writing in the summer of 2002, and I returned to teach SAT, TOEFL, and SSAT preparation in January of 2006.
If the opportunity arose, I would certainly return here to work again.
Hoyah is professional in its objectives to help Korean students learn English and prepare for studying in America, but its environment is also supportive and friendly.
The supervisors, staff and teachers alike help to build a cohesive community of co-workers.
The students have ambitious academic and personal goals, and it's a pleasure to, in one small way, help students from this small country succeed abroad.
The academic director works tirelessly to build teachers ideal schedules, allowing them enough free time to see extended family and explore other facets of Korea. And, of course the academy is located in one of the most vibrant neighborhoods in Seoul, a spot where you can really see Korea's modern youth culture emerge.
In addition to the aspects that make for a wonderful work environment, I'm indebted to Hoyah for being so supportive of my personal plans.
As a volunteer working with Chosonjok (ethnic Korean Chinese) teens and helping to upstart a nonprofit for North Korean development, I lack regular funding and must apply for grants and do short-term work every year.
The director of Hoyah recognizing the fact that I could only stay for a certain amount of time in Seoul, tailored me a schedule that reflected his understanding and support of my return to China.
Hoyah also provided me much-needed English books at a heavily discounted rate for me to bring back and share with my Chosonjok students in China.
For that, I, and my whole school, am deeply grateful.
I leave Korea this time not only with the security to enable me to continue working in China without financial stress, but also with a great sense of appreciation for the consideration that Hoyah has extended me, the Chosonjok in China, and the larger cause of eventual Korean Unification.
I wish everyone at Hoyah a happy, healthy, and successful New Year, and I will work hard to make your generous support worthwhile.
Best regards,

Carrol Chang
Harvard University
B.A. in Sociology
---

Working at Hoyah has been such a blessing.
I had come to Korea to experience the culture and to spend time before law school, but ended up with a greater gift ? a clearer sense of what I wanted to do with my future career.
Through teaching and exchanging ideas with students from all around the world, I was able to gain a more universal perspective on current issues.
These exchanges gave me perspective into how I could utilize my talents for a greater purpose.
Teaching also allowed me to hone my communication skills both in speaking and writing, disciplining me in preparation for my legal studies.
Most importantly, I ended up creating friendships with some amazing people.
The work environment is defined by the people, and at Hoyah there is a surplus of truly incredible souls.
I was able to meet people form all walks of life and to really learn vicariously through their experiences.
God has a plan for everything, and I believe that the lessons I learned at Hoyah and the friends I met in Korea were two God-given gifts that I will treasure.





Sophia Choi
Loyola Marymount University
1st year Law School
B.A., Johns Hopkins University


---
It was as a SAT student that I was first introduced to Hoyah. For getting one to one lessons from wonjangnim himself, I was pretty lucky. There is certain sense of deja vu as I write this testimonial as my first one came right after my taking SATs, except that now I bespeak as a teacher, not as a student. For wonjangnim's class, I remember the theatrical excitement of his performance. You would know, if you have taken any of his classes: it is hilarious. For example, you wouldn't forget the meaning of "lugubrious"- NEVER. He actually acts the words out through his tone and gesture in HIS brand of joke, much to the amusement of our senses. I still remember those words that he taught. At times, I even try to emulate his style, although not fully to the point of success.
At Hoyah, we focus on reading literature, appreciating it, and devouring it. In my classes, I try to convey the passion and excellence that were the hallmark of the education that I have received through the years. The passion for learning, which has led me to pursue a profession in academia, be it the American originality or the British clearness, is here.
I wish I had had the same opportunity that is now available to my students, getting the education that is tailored to their specific needs. Some ten years ago, going abroad to study at an early age wasn't so common. Of course, there weren't institutions like Hoyah, either. I remember rampaging through British Cram schools in Oxford during the spring break to fill in the gap as a foreign student. Such period of trial and error is no longer the case for our students. I beseech you to explore your potential as bilingual students, and develop your potential to its fullest here at Hoyah.

Margot Chung
Williams College
B.A. History
Columbia University Ph. D. Candidate





■ Hoyah Teacher's Photos

2004 Summer Session Teachers at Hoyah Academy




2004 Winter Session Teacher's Dinner Party at Marine Products Market




2005 Summer BBQ and Teachers Award Ceremony




2005 Summer BBQ an outdoor restaurant




2005 Summer Teachers




2006 Summer Session Teacher Award recipients




2006 Summer Session BBQ